Strange things happen when you start talking about companies that might have crashed. All of a sudden the Wibrain website returned (as it was before unfortunately) and as an added bonus, Mobilx got hold of an Atom-based Wibrain i1 sample and have shipped it straight out to us which means one thing. Live Atom-based ultra mobile PC goodness tomorrow.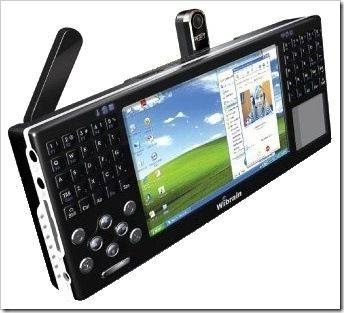 Before you get excited though, It has to be said that there's absolutely no indication of a ship date for the i1 yet. Indeed, my emails to Wibrain are still going unanswered so I suspect some form of PR block which either indicates that they will launch at CES or that they are locked up in the war room trying to work out what the best strategy is. Or maybe they're just fed up with my persistent calls for information ;-)
Live page is here. Planned start time: 2000 CET. Follow chippy on twitter for the latest updates.