I had this send over from someone that was reading the OQOTalk forums. I guess this is one from a design competition that I missed.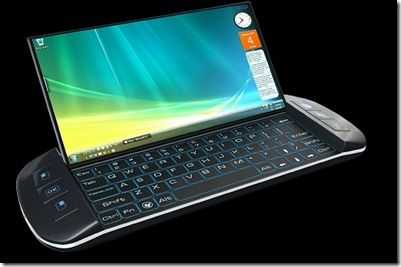 Its obviously a rendering as I don't think it's physically possible to get a screen border that thin yet and the resolution looks way too high. It's difficult to get a feel for the sizing of it too as there are no reference points on the image.
If the membrane keyboard was soft-touch, it could be used nicely in one hand but it, somehow, looks too wide for thumbing.
Anyone like it?
Source: OQOTalk. Thanks EC.