Update 01/04/09 : Officially launched as the Samsung Mondi
A surprise from Samsung at their Mobile World Congress WiMax display. The SWD-M100 MID running Windows Mobile indicating that they've chosen an ARM processor for the system. The fact that Opera is also highlighted tells us that this one is more than a prototype. I suspect it's not a voice device based on the 'MID' tagging but there's no technical reason that it can't support voice.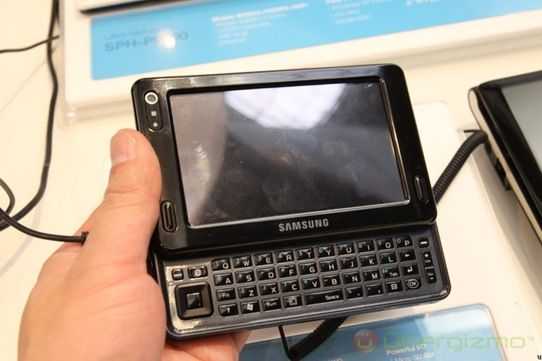 4.3 inch touchscreen
Wimax, Wifi and Bluetooth
Dual cams ( 3M + 0.3M pixels )
Micro SD
TV out
Windows Mobile 6.1 with Opera web browser
The info comes from a brief post at Ubergizmo. (More images available there.)
If this little baby has a decent processor in it (Remember Samsung make their own processors and are licensees for ARM11, Cortex A8 and A9 architectures – the Cortex A8 makes a lot of sense here.) then we could be looking at one of the most powerful windows mobile devices ever and, finally, a viable mobile internet solution with the Opera 9.5 browser.
Via JKKMobile