According to the MyViliv website and some information we received by email, 1000 units of the Viliv S5 were sold in 15 minutes today as the pre-orders started in Korea. Viliv have been selling PMPs and other devices since 2005 and they tell us they've achieved the highest website statistics ever through the S5 launch.
That's impressive considering the financial problems going on in the worlds tomorrow but it's possibly indicative of people wanting to make a money-saving purchase as the Viliv S5 can serve as multiple devices. Navigation, PMP, Mini PC, it's all there in one device that appears to be of good quality and returning performance and battery life figures that we would expect.
Lazion, one of the first Korean websites we turn to when a new device is launched over there, have a great 3-part review up that, although difficult to read through automated translation, gives some clear indications as to what we can expect when the S5 Premium (as the export version will be known) starts shipping at end of March. (Viliv planned shipping timeframe.)
First of all, it's pocketable…in a kind of Sony Vaio marketing way…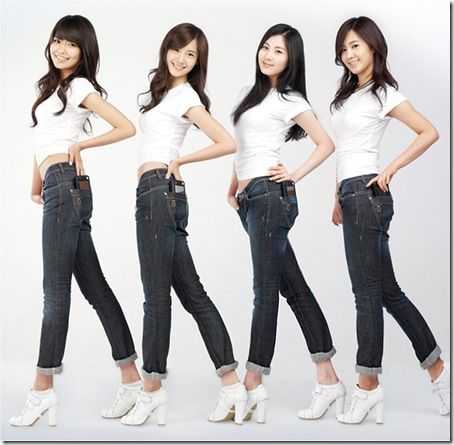 Thanks ladies. I'll be putting it my jacket pocket but please, don't let us stop you promoting it as bum-pocket portable.
Looking through the Lazion review articles I've picked up a lot of information. There are still some unanswered questions but everything is looking really promising right now.
Battery life.
Lazion did a number of battery life tests with the 23.9wh battery.
In the first, a video test, they took a Divx at 1.6Mbps and repeatedly played it through for 4hrs 35 minutes. That's well over two films worth of battery life and an excellent result. Note that this is probably a CPU-decoded video and I'd estimate the CPU to be at about 50% during a test like this based on my experience with the Wibrain i1 and Kohjinsha SC3 that use the same platform.
In the second test, they used a distributed computing client from Korea@Home. The test is a high-CPU, high Internet usage scenario and the S5 lasted 3hrs and 45 minutes. For me, this is a good indication of the sort of life you will get when browsing heavy web pages and a real worst-case scenario. Again, excellent. Especially for a device of this size and processing power.
The third test used a streaming Internet video and returned 4hours and 15 minutes.  The video was 1000kbps which would have been a medium to low load on the CPU.
Finally, Lazion tested the standby mode. The results here are really impressive. Effectively, the S5 used next to no power to retain standby mode. That means you can run the S5 in standby and be 5 seconds away from windows XP for weeks. Most UMPCs and MIDs are only lasting 2-3 days in this mode so it's a significant step forward.
Based on the info from Lazion, we can expect it to play back MP3s with the screen and wifi off for about 8hrs and to be something you could switch on, lock, and have available for an 8-10 hours stretch. With Wifi or 3G on, you could be 'present' online for about 5-6 hours making it useful for tracking, IM and even as a VoIP phone.
Video playback.
As a PMP, the S5 needs to be able to compete with high-end dedicated devices. Lazion tested a number of codecs. Viliv have pre-installed what appears to be the Cyberlink H.264 codec which is known to perform well with the built-in hardware video decoding on the Poulsbo chipset. A dedicated player hooks into the codec. H.264 results are amazing as a result. HD720P at well over 8mbps is going to provide a very nice way to directly view videos made on the new generation of HD camcorders. Even standard Divx and WMV decoding rates go above what you'd expect to get from the Internet. You'll see the results of the tests in part 3 of the Lazion review. (links below) Theoretically (and in tests I've done myself) the platform is capable of H.264 rates well above what I see being reported and Viliv are even promoting it's use as a Blu-Ray playback device.

Images from the Myviliv website. Available in the gallery.
3D performance.
We don't need to spend much time on this. 3D performance is not one of the devices strong points. it's maybe enough for Google earth and iTunes cover-flow but not for any games that require 3D support.
CPU performance.
Lazion tested ALU and floating point with the 1.3Ghz Silverthorne Atom processor and got exactly the results I'm seeing on the Wibrain i1 and Kohjinsha SC3. With XP, the CPU is strong enough to provide swift rendering of web pages (I see under 10 seconds average on the Wibrain i1 with javascript, flash and other script enabled.) The Crystal Mark test also reveals reasonable averages for memory and hard disk (rotating 4800RPM, 60GB, 30MBs/30MBs R/W)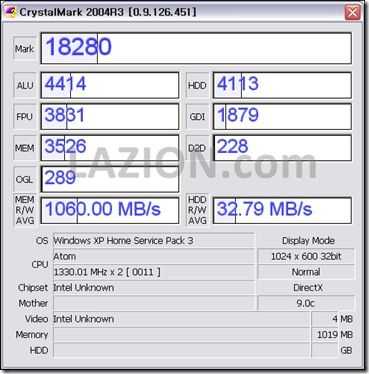 Unboxing and overview.
Some highlights from part 1 of the Lazion review: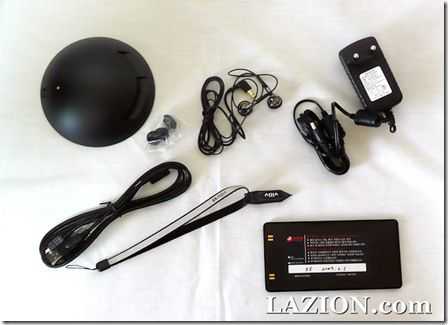 There's an Infra Red receiver on the front of the device. presumably it will work as a remote control. Likely a media-center style remote.
'Jog' stick pointer. Still no definitive word on whether this is a mouse pointer but everything points towards cursor control right now.
External battery charging unit (separate) will be useful.
Multi i/o port includes 'composite, component, S-VIDEO, and can be connected to an external display." The cable will be available in the future. The S5 will make a great portable presentation device.
Behind the battery there's a strange cut-out which looks like it's where a USB 3G modem would fit. Maybe Viliv will simply sell pre-existing 3G modems separately to skip any 3G certification process. Let's hope that the antenna works well in this positioning.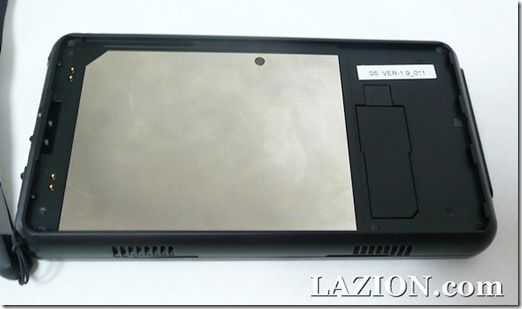 As the S5 is based on a pre-existing PMP design, there are already accessories available. The car mount, car charger, case and external battery charger are shown in images in part 1 of the Lazion review. You'll also find some size comparison shots there.
I can't see any word on speaker quality, heat or fan noise in the article and no indication about how easy it would be to swap the HDD for a faster SSD. There's also nothing about the 'cube' UI and on-screen keyboard at the moment. Maybe that's coming in a part 4 but for the time being, I think that's enough to keep the excitement levels high. Battery life and build quality look superb. The UI looks to be useful and with the haptic feedback, the on-screen keyboard is definitely something to be investigated further.
MORE INFORMATION