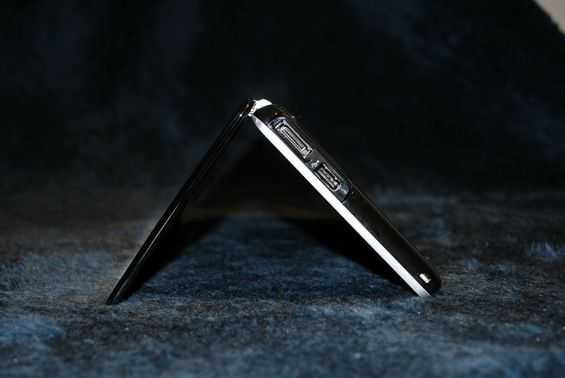 I just recently finished the last section of the Sony VAIO P review. Many thanks to Dynamism for lending us the unit. The review was done in rolling format, so each section came out at different times over the last few weeks. In addition to a short review summary, this post serves as a hub to access all of our Sony VAIO P review articles as well as any additional VAIO P coverage that we put up while testing the unit.
Summary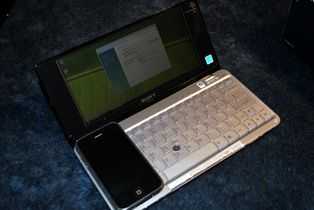 The VAIO P is an extremely small computer for something that uses a laptop form factor. It is very light at 1.4 pounds, and very thin, standing just 20mm high off of the desk while the lid is closed. Packing a 1.86GHz Atom CPU, 2GB of RAM, 128GB SSD, and running Windows Vista (specs as tested). The VAIO P uses a completely passive cooling system which means it is totally silent if it is equipped with an SSD. Windows Vista runs well on the device considering its size. Vista is responsive with the specs that we tested and doesn't get in the way or productivity like it might on some lower powered hardware. The VAIO P doesn't handle the Aero effect well, turning it on severely hinders the responsiveness of Vista showing an easily visible reduction in performance. Despite its low Aero performance, the VAIO P plays back h.264 encoded media, on its very high pixel density 1600×768 resolution screen, with relatively little issue on Windows Media Player. Most people will want to turn up their DPI and browser font settings to make the screen more easily readable.  Flash player playback works well through sites like YouTube and Gametrailers, but HD Flash playback was too choppy to be considered watchable.
The overall build quality is good. The unit feels like one solid piece (albeit very light). Some of the smaller details could be a bit more solid; the wireless radio switch and power slider are just a bit wobbly. The mouse keys provide an excellent tactile and audible click, but feel a bit loosely attached to the unit as well. The hinges have a very light level of strength making the screen very easy to move, this might not be desirable for those that work in a turbulent environment like a car or plane as the screen could move around if shaken too much.
The keyboard is probably the smallest it could be while still offering a very great typing experience. The chiclet style keys make typing comfortable, and it is very easy to pick up. One issue with the keyboard is a tiny right shift key which is placed right next to the up arrow and can lead to some very annoying typing experiences. The nub-mouse works well, but I had to disable tap-to-click because it was easy for the mouse to accidentally register a tap while typing (the mouse is very close to the G, H, and B keys). Reducing the sensitivity of the tap-to-click feature could fix this, but a more intuitive software implementation is possible and would be more desirable.
For much more detailed information on the Sony VAIO P, please feel free to peruse our entire VAIO P review and check lower for additional coverage.
The VAIO P that we reviewed had specs only currently available outside Japan through importers such as Dynamism.
Review Coverage
Additional Coverage