While the others were in a keynote here at SXSWi I had the chance to take a few images of the UMID MBook and run CrystalMark
Fast SSD goodness. And it really shows in the usability of the device because it not only boots quickly but is noticeably faster in normal operations.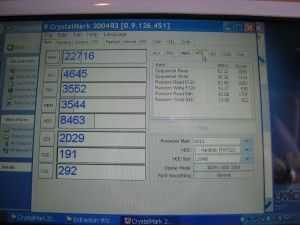 Check out the details and full image set in the gallery!