JKK has edited up the keynote video from IDF Beijing that took place a few days ago. In the video you can see a number of the MIDs that were announced in one of the press release. [PDF]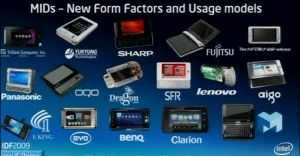 Click through to JKK's site for some more images. The BYD clamshell phone (based on Menlow) is particularly interesting. Obviously we'll try to get more detailed information on these but at the moment it's looking like an Asia-focused effort. We may have to wait until IDF in Sept for an sort of hands-on.
jkkmobile: Intel shows new MIDs at IDF Beijing 2009.