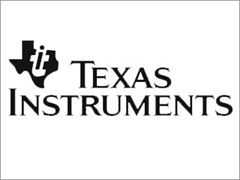 Adobe and ARM had already announced that they would work together to bring Flash 10 to smartphone platforms through the OpenScreen project so the news this morning from Ti really just shows that the commitment is still there and that we should still be looking at the early 2010 timeframe for deployment.
Adobe AIR is finding quite the success in the microblogging market where tools like Tweetdeck, Twhirl and Twibble make up some of the most commonly used AIR applications. Translating these to small screens will be a challenge but if you consider devices like the Mondi, the MID-like devices will provide some exciting high-speed,large-screen opportunities for developers.
This engagement furthers TI's long standing commitment to supporting Flash technology and will make it easier for manufacturers to enable uncompromised web browsing on their devices. It also lets them quickly update and run Flash technology based third-party content and applications while reducing time to market on smartphones, mobile Internet devices (MIDs) and other mobile computing devices. TI will also provide Adobe Flash technology support on the ZoomTM OMAP34x-II Mobile Development Platform (MDP), with future support for additional planned OMAP processor-based reference platforms, allowing developers to create rich, Flash technology based content that enhances the overall user experience for a variety of markets. By optimizing Flash technology for the OMAP solution, manufacturers and developers can fully exploit offerings of the platform when accessing content developed with Flash technology. For example, leveraging the OMAP platform's hardware acceleration capabilities allows for improved video and graphics performance at lower power.