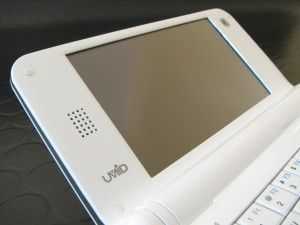 Firstly, let me thank the 380 people that passed through the live session last night. Your interaction and feedback during these live Q&A sessions is invaluable to us and the other listeners so please make sure you drop in on the next one. It wouldn't be half as much fun without you.
For those that didn't get to drop in or only had a chance to see a small part of the session, there are two videos available. The first is the full UMID Mbook M1 overview and Q&A and you'll need a whopping 1.5hrs to watch it through. Still, if the UMID up there at the top of your list and you want to be 100% sure, we cover absolutely everything from creaking plastic to one of the fastest ultra mobile PC web experiences ever. The second video goes briefly over the Viliv S5 (The full, 3-hour-long, S5 Q&A session is here) and then JKK and I make comparisons with the Aigio, UMID and EKing UMPCs. All the devices have their merits so it just depends on what you personally want from a UMPC. By the way, it really was a ultra mobile PC fest. None of the devices we talked about were Linux based. An interesting point to note.
Also, credit to Ustream.tv We had some problems at the 2000hr start time but once we'd got through an obvious rush on Ustream services, everything went very smoothly. If you have a minute (haha!) pop over and rate the show in the Ustream channel.