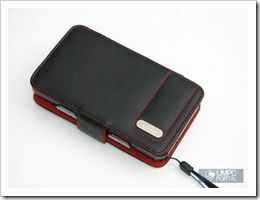 As you may have seen from the new banners that went up around the site yesterday, Viliv are going to launch the S5 in the U.S. through Dynamism.com. They've also come up with a pre-order special offer that bundles $135 of spare battery, car kit and the really nice leather case.
Viliv S5 Premium + [Free Spare Battery + Car Kit + Leather Pouch] (Save $135)
Price for viliv S5 Premium : $599
Limited to 200 units
Launch Date : 27th of April, 2009
Time : 1:00 PM Eastern Time in US
Note that the Premium is not the model with built-in 3G.
Hop over to Dynamism for full specs and a run-down of the package and if you need some more details, images, hands-on, videos and links, check out the Viliv S5 information page. My detailed first impressions article is here.