As I was packing a few UMPCs up today, I realised it would be a good time to take a photo of all the devices that are owned or passing through UMPCPortal right now. It makes a great overview of the form factors and sizes that are available. There are 17 devices. 4 run on ARM processors.  9 have keyboards. 2 are convertible. 2 were delivered with linux installed. 7 of them have 7 inch screens. 5 of them have 4.8 inch screens. 7 of them are no longer produced.
If you had to choose one from this selection, which one would it be?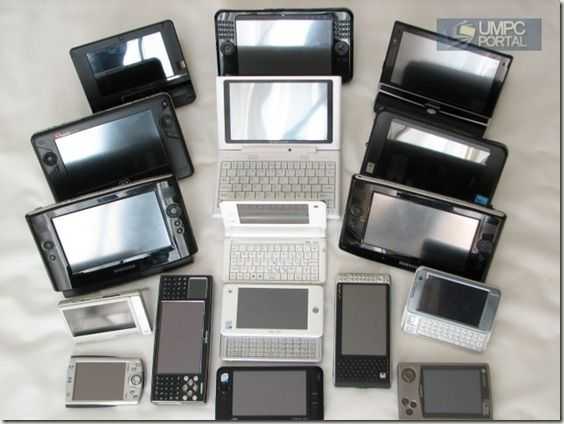 From top left: Fujitsu Loox, Samsung Q1U, Kohjinsha SC3
TabletKiosk i7210, Raon Everun Note, Samsung Q1EX
Samsung Q1b, UMID Mbook, Samsung Q1P
Archos 605 Wifi, Wibrain B1, Aigo MID, Raon Everun, Nokia N810
Compaq iPaq 2210, Viliv S5, Casseiopea E115
There are a few more (and higher res) photos in the gallery.