It looks like SmartQ are going to offer their SmartQ 5 device in a 7 inch version which not only looks very attractive but could really find a useful place on the sofa or coffee table of many a modern home.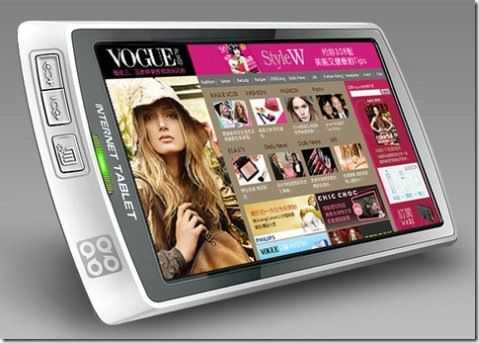 Kindle, Pepperpad, Crunchpad, Archos 7, Samsung Q1EX and Apple Tablet come immediately to mind but the Q7 is slightly different. It uses an ARM11-based core (according to reports I'm reading on translated forums around the net) which will give it a long, long battery life. It has nice styling (note that these pics are renderings.) It will be light (I estimate 1lb.) It's targeted at Web-only usage and if the $150 Q5 is anything to go by, could come in at an extremely attractive price.
At first you might think the Q7 uses an old, underpowered platform and then you might compare it to the $200 netbooks that are around but if you think about where you might use this, on the sofa, breakfast table and in bed or even as a picture frame or constantly updating  newspaper, it's not the same 'urgent' usage model as you have with a MID or smartphone and it's not for table top productive usage like a netbook is. You have more time and patience in these home-based scenarios and you don't notice slower page loading times so much. This is something I learned when I hooked the Archos 605 up to my TV. It's not a mobile device, it's a home device.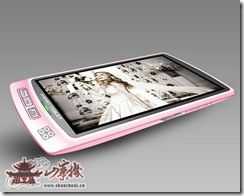 Based on hardware and industrial design alone, I think this is an extremely interesting sofa surfer or information pad that could be very competitively priced. A conversion to Android or Maemo could make this even more interesting. I'll be in Taiwan for Computex in June and if I see one of these for sale, I'll definitely buy one.
I've made the assumption that the Q7 is based on the Q5 hardware and added it to the database. Take a look at the specs, think $250 (my estimation) and let me know; Is it something you're interested in?
Via Pocketables. Source (translated)