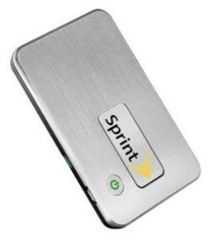 Following the much-blogged, much twittered news of Verizon launching their MiFi product last week, it's now Sprint's turn. There doesn't seem to be a day plan, only a $60 5GB plan and a bundle which includes a phone. Availability is 'June'. More details here.
It's no secret that Telefonica have already announced the Mifi 2352 HSPA version in Spain (under the Movistar brand) and I'm hearing 'days' rather than 'weeks' for availability which means I'll probably be able to get hold of an unlocked version for testing. Can't wait!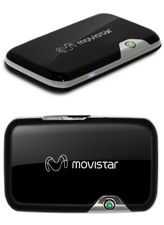 "Among the key attributes of MiFi 2352 is an on-board Linux based operating system capable of delivering mobile software applications and media. These advanced capabilities add to the intelligence of MiFi and will enable future support for applications such as automatic VPN connectivity and automatic email synch. The combination of internal (ROM) storage, up to 16 GB of expandable memory via MicroSD and on-board GPS capabilities make MiFi 2352 a flexible and robust platform capable of supporting a variety of location-based applications and enabling the storage of personal content such as music, video and pictures." [Source]
The MiFi is clearly going to be a very popular product this year so excuse me if I don't report on every carrier deal across the world!