Pocketables have posted more information about the LonMID Phone.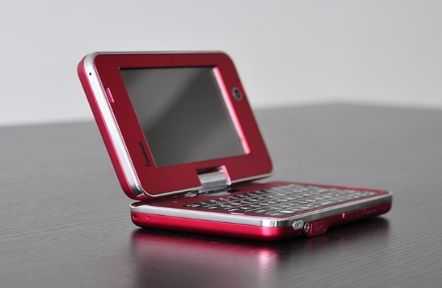 We saw a few XP-based phones at Computex but they didn't impress to be honest. This one, however, looks good even if you disregard the fact that it's got voice capability.
It runs on the 800Mhz Z-series Atom processor, has an 800×480 screen and 4GB flash drive. Much the same as the Compal/Aigo MID that was also based on Midinux (a port of Moblin V1)
The biggest issue I see right now though is battery life.  A device built on Menlow needs a big battery to last all day and the Dphone doesnt look big enough to house anything more than a 15Wh capacity battery which means 4hrs screen-on usage or 6-hours screen off.
Maybe they should just drop the phone bit and focus on bringing it out as a 3G MID. The design certainly looks nice enough. As for Midinux V2, I don't know. It's something I've never seen or tested yet.
No pricing or availability information appears to be available at the moment but keep an eye on Pocketables as it looks like Jenn has contacts in the right place!
Last thought: I wonder if this really is just two separate devices in one shell? If so, is the MID component able to use 3G data?