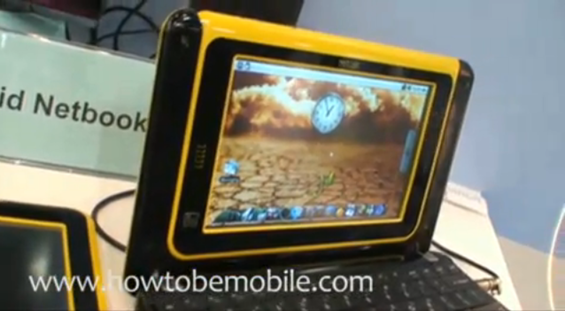 An interesting hybrid device has cropped up at Computex. Combining a netbook with a slate ultra mobile PC and running both XP and Android at the same time might sound complicated, but it looks like there is a semi-functional unit on display already.
At the M-Taiwan both there is an HP Mini 1000 [Portal page] which has been fitted to use a VIA C7-M processor, and then fitted with a display which actually has its own 533MHz ARM CPU and runs Android. Essentially the Android slate device functions as the display for the Mini 1000 (running Windows XP) while it is attached, but then can be removed an will function on its own, running Android, as a slate UMPC.
A pretty cool concept definitely, but without any information sharing between the Mini 1000 base and the ARM based slate, I don't know how productive one could be with this. What might be interesting is if it would be possible to remote control the Mini 1000 base from the ARM based slate. That way you could take some standing notes with the display, then plug it in to the base and switch over to directly controlling XP.