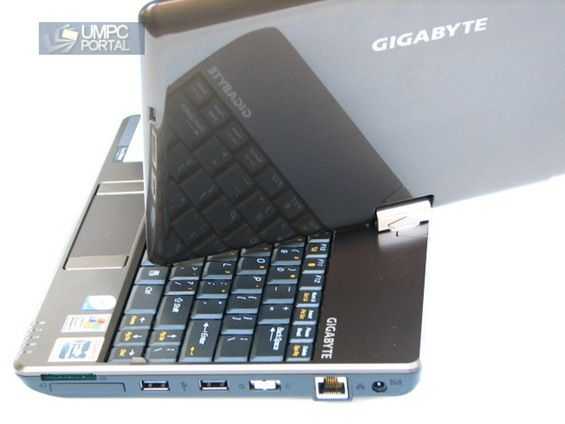 Many sites are talking about how the Eee T91 [Portal page] is the one first tablet netbooks to be released, but the reality is that there have been several before it, and it is really only a first for Asus. Case in point, the Gigabyte TouchNote T1028M [Portal page], which Chippy has spent a good amount of time with, has been around for a while, though it is just now heading for the US.
One of the reasons that some sites covered the T91 as one of the first tablet netbooks is because Gigabyte doesn't quite market their T1028M as a netbook (which is one of several similar devices that have come before the T91); instead referring to it as a TouchNote. Though just because they don't market it with the netbook term doesn't mean it isn't priced and built to compete. In fact the TouchNote has a faster CPU, and an optional 1366×768 screen resolution (among other things) making it a worthy contender, and it looks like you can start to buy them for $599 in the US.
While the Gigabyte T1028M more directly competes with the upcoming Asus Eee T101H [Portal page] with its 10.1 inch screen, you can always look toward the Gigabyte M912X [Portal page] if you really want an 8.9 inch screen and Dynamism can hook you up here in the US.