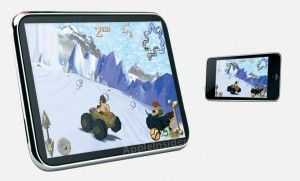 Kicking me back into life after 3 weeks away from my desk is this special Meet:Mobility podcast about the (possible) Apple Tablet.
JKKMobile, Sascha, Warner, Xavier, Ben and Brad provided some really interesting thoughts and commentary on what the device might be like and where it will be targeted. At the end of the podcast I ask them all if they would buy one based on the current rumors and there's a very very interesting response that tells me that the Apple Tablet is a hugely risky product!
Meet:Mobility Round-Table Podcast – The Apple Tablet | Meet:Mobility.
Image from Apple Insider.