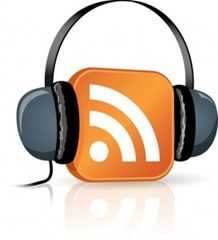 Podcasts can be one of the easiest and most time-friendly ways to get a concise update on all the important stories and news items as well as being an excellent stimulator for personal thoughts on the chosen subject. Here's a list of podcasts that you might want to tune in to.
MoTR – Mobile Tech Roundup with James Kendrick, Kevin Tofel and Matt Miller focuses on the mobile computing market from smartphones to tablet PCs. [RSS]
Gottabemobile – Warner, Xavier and other team members talk about mobile technology. Again, ranging from smartphones to tablet PCs. [RSS]
Meet:Mobility – JKK, Sascha and myself discuss mobile computing news and events with a focus on MIDs, ultra mobile PC's and netbooks. [RSS]
GDGT – Ryan Block and Peter Rojas cover a wide range of technology and gadgets but they always seem to gravitate towards mobile computing themes and always have a good, deep, knowledgeable discussion about it.  [RSS]
If you know about other podcasts that you think should be on this list, let us know in the comments below and we'll check them out and add them to the list.