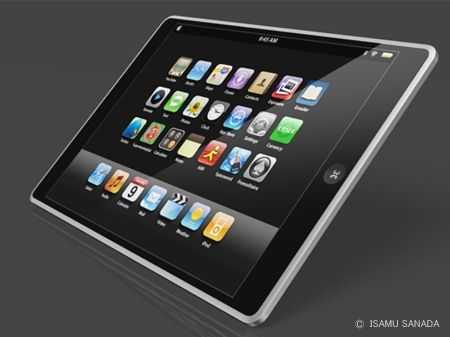 There have been plenty of rumors flying around as of late that try to implicate Verizon readying LTE by 2010 for the elusive, and frequently rumored, Apple web tablet (let's call it the AWT for short). However I find it extremely hard to believe that these two things have any correlation, and in fact feel that it makes much more sense for the AWT to not have any sort of cellular data connection whatsoever.
Here's why: Apple has sold 21.17 million iPhones as of the end of Q2 2009 (that doesn't include millions of additional iPhone 3GSs which were launched in June). Launching the AWT on another carrier would make Apple compete against itself. This would immediately cause consumers to have to pick between the AWT and the iPhone which is as bad for Apple's business as it sounds. Consumers are highly unlikely to sign up for two carriers. Launching the AWT on another carrier would also weaken Apple's relationship with AT&T, which isn't something that you want to do when AT&T is home to an estimated 6.4 million iPhones here in the US (as of the end of April 2009). Apple has already tied 6.4+ million people into AT&T at some point for a two-year contract. How likely is it that people will terminate their contracts early and give up their iPhones to go to Verizon for the AWT? Highly unlikely I say. If the AWT launched with Verizon, you bet it wouldn't sell well early on because many of the users (6.4+ million of them!) who love the iPhone are already locked into AT&T; Apple wouldn't sacrifice the opportunity to sell to that huge number of people by launching on another carrier.
What if Apple launched the AWT with cellular data on AT&T? Well I'm sure a few of you out there cringe at that idea, knowing that AT&T's networked is already being stretched to its limits and they haven't even turned on the iPhone 3GS's speedier 7.2Mbps HSDPA. But let's say that the network could handle a bunch of AWTs; it still doesn't make any sense for them to launch with AT&T. Why? Because users are unlikely to pay for two separate data plans (one for the AWT and one for the iPhone), it would be seem redundant and not even remotely cost-effective in this slow economic time.
Of course we need to consider the size of the device. One of the most frequently cited rumors is that Apple has been buying a bunch of 9-10 inch touchscreens, and these will be used in the AWT. Since Apple doesn't provide any form of cellular data connection to its existing computer line, I don't think it is likely that they will to a device that large any time in the near future. The 13 inch MacBook is just 3 inch larger than the AWT is rumored to be. I doubt Apple sees users carrying these devices around in their pockets. It makes a lot of sense to give the iPhone cellular data because it can be easily pocketed and carried on your person. But the AWT certainly doesn't seem to be targeted to that sort of usage.
Pages: 1 2