Tablet news is on a real high this month and the latest information to hit us is something I had almost forgotten about. The Archos Android Tablet. Archos have announced an event for Sept 15th which is just days after a planned Apple event.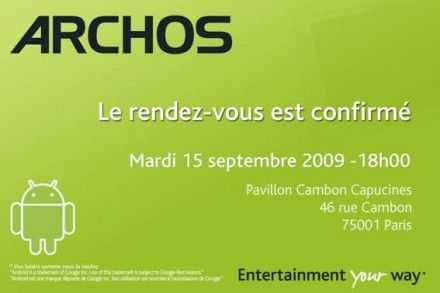 Pocketables have a good round-up of the announcement and information on a new app-store. Appslib. Information in AppsLib implies that we're talking about a 5″ tablet based on the Archos 5. Not a bad thing at all given the Ti OMAP 3 underpinnings.
What worries me about this is splintering of the Android OS into self-contained ecosystems. This separation simply waters down the app ecosystem and makes it confusing for customers.  Archos has a big customer base and well-known brand though so they should be big enough to pull this off.
Pocketables: Archos confirms Sept 15th Android event, readies AppsLib app store.