"…one of the most interesting and attention-grabbing devices we had at SXSW inch [first impressions article.]
After a long wait and more than a little worry that UMID had gone out of business, the black Mbook M1, one of the most impressive of all the UMPCs based on it's size, performance, speed and capability, is here!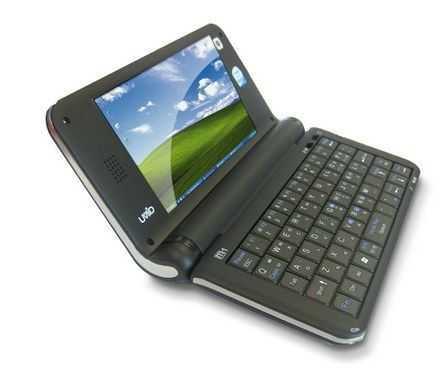 Dynamism are also offering a free leather case (while stocks last)
Over at UMPCPortal, Ben has one on the way and so we'll be giving it a full test to see how it stacks up against the original white model [full review]. Apparently there are a few updates to the casing design.
UMID product page with external links to reviews and articles.