Pocketables have been tipped-off on a slick looking, slate-style, MID-like device that could be running Android.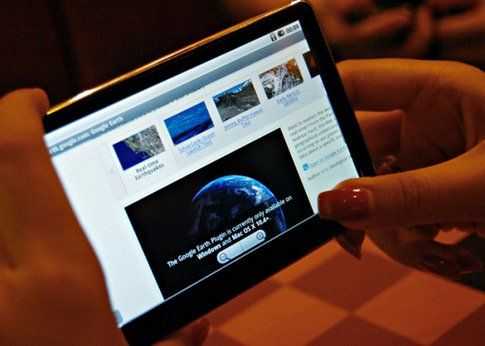 There really isnt much to go on here but I like the form factor at least. Give it some power under the hood and it should do quite a nice job with Android. If you have any info on this one, make sure you let us or Pocketables know in the comments.
What's that you say? Next Apple Tablet? Give over!
More images at Pocketables:
Unidentified Android MID makes an appearance.