I've got the Archos 9 in my bag and I'll get some more content up on it later but for now I can tell you that it's a solid device, looks great, has an accurate optical mouse (really necessary for a two-handed device) and appears to have more battery life than I expected.
On the negative side the HDD appears to be a bottleneck in performance with applications starting up slower than I'm used to on the SSD-based UMPCs and MIDs I've tested in the past. It's also a relatively dense device in terms of weight.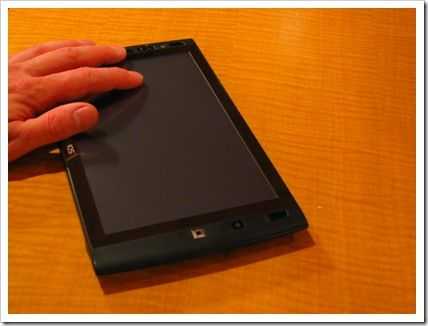 More pictures in the UMPCPortal gallery
More details on the Archos 9 in the UMPCPortal database.