I'm sure we'll see tens of these videos before Nokia World is over but here's the first one.
Slightly out of focus but looking very very smooth indeed. JKK and I agree that that rotation zoom gesture is horrible ;-)
Another video here.
Makarus has a nice set of photos coming through from Nokia World too. (Also part of a post from The Nokia Blog)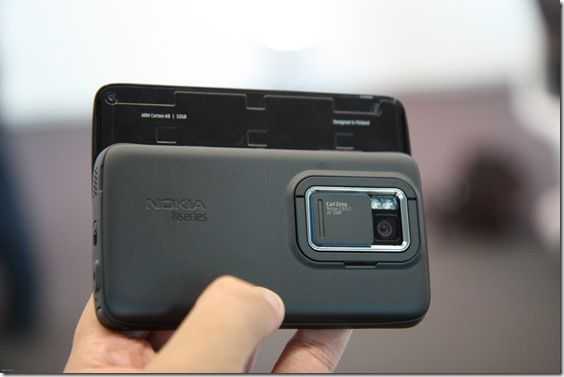 12:46: Slashgear now have a hands-on video and photo set available. Here. "…the keyboard is compact but tactile, though we're still not keen on the offset space-bar."
15:34: Phone Arena have posted some videos. The N900 video is in Russian Bulgarian (sorry!) but again you get an idea of how fluid the UI is. A very short browsing demo is also included.
16:31: One of the best Maemo video overviews so far. A live demo at The Nokia Blog
19:30: Slashgear sat down with Ari Jaaksi of Nokia. There's some interesting information about the N900 including USB mass storage mode, the Maemo 5 to Maemo6 upgrade path, over-the-air upgrades and a target 1-day connected usage battery life. Read the full article here.