Warning. This is another 'our reliable sources' story!
Shanzai.com, a website dedicated to tracking China's tech industry, is reporting that Lenovo, and Acer will launch products based on the Nvidia Tegra platform and running Google Chrome OS.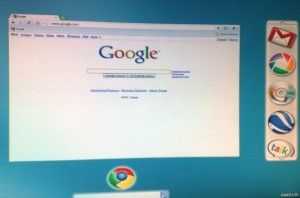 If it's true it means that Google OS is months ahead of schedule. Previous Google said that we wouldn't see devices until 2010.
Apart from those 'reliable sources' and a few very strange looking pics that were purported to be Google OS, there's nothing much to go on here.
Thin and light mini notebooks will come soon, I have no doubt, but there's a huge question mark hanging over the choice of OS. Linux looks to be the big winner here but what flavor it will have is anybody's guess.
Exclusive: Lenovo and Acer to launch Tegra devices with Google's Chrome OS
Got any thoughts on this one?