It looks like Windows 7 and some invisible tabletPC marketing force is spurring people to make web pads left right and center. The Ebook reports that the Lbook T9 will be coming to the market next year for an interesting retail price of $350-$375. If they really can achieve that than we're in for some interesting times.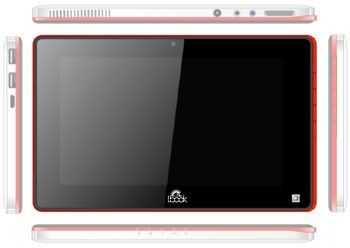 CPU: Intel Atom Z530 1.6G
RAM: DDR2 2GB
HDD: 120GB
Screen: TFT LCD, 8.9″ wide,1024×600
Wireless: Bluetooth, WiFi, (3G option)
Expected battery life: 4 hours.
Weight: 670g
Expected retail price: $350-375
Planned date: March 2010
Super slim 12.7mm body under the control of Windows 7. The highlight of the device would be touch-screen technology "multitouch" to enter information. [Via translation]
The specifications look challenging but not impossible. An SSD might be more interesting for performance and ruggedness though.
Thanks Mike.