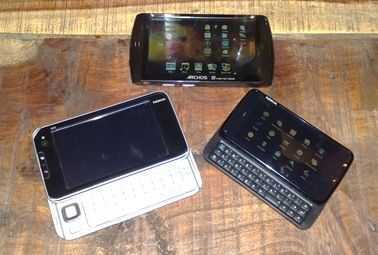 The Maemo Summit starts tomorrow but I was lucky enough to get an early look at the N900 this evening, to watch a presentation from Nokia and to ask some questions about the N900 and Maemo.
The 3-day event is all about inspiring and helping developers to build applications for Maemo 5 and preparing them for the transition to Maemo 6 in 2010. The N900 is the hardware stimulus in this plan and it will be used to tease-out and test the best of creative software ideas. It's a carrier that will take Nokia into the final stage of their plan for a consumer-focused high-end mobile operating system. If Nokia can build the community and the software now, it helps them in the final stage of their project.
I'll write more about Maemo during and after the event but for now I want to give you my thoughts on this powerhouse of a smartphone. I had about an hour to play around with the OS, browser the web, take pictures, videos and explore the UI. An hour is a very short amount of time but I certainly have a few things to say about it.
Personally I have reservations about the convergent nature of this device. Not only is it introducing compromises like a screen that needs to be zoomed when in the web browser but it's a chunky little fella too. Almost exactly the same weight and size as my Omnia Pro that I still have problems to carry around in my pocket on a 24/7 basis. There's also the confusion that it brings. This is a Nokia smartphone. It looks like a smartphone and acts like one but the average consumer (and even a few tech journalists) can't understand what it's bringing to the party. Why is it so expensive and why Maemo on a smartphone? If this is stage 4 of Nokia's 5-stage project then why introduce that risk and confusion? The answer probably lies in the fact that this phone will be the template for future converged devices from Nokia and developers need to start thinking in terms of a 24/7 high-end smartphone and not a tablet that is carried as a second device.
The build quality of the N900 was typical Nokia. Good materials and construction all round but the all-black finish doesn't leave much room for any styling. It's a huge fingerprint magnet too! Keyboard mechanics are fine and although the keys are very small, they have a nice raised top to them. Back-lit too. It feels slightly different to the Omnia Pro I have but like the Omnia Pro, won't disappoint anyone to the point where it becomes a show-stopper. The keyboard is not in the same class as the HTC Touch Pro2 in my opinion. The three-row layout does slow down the use of some characters but not as much as I thought it would.


Omnia Pro B7610 and Nokia N900
As for the UI, it's swift and smooth all the way through. The Maemo teams have done an excellent job here. Not only is the UI smooth but it's intuitive. At least for me. Browsing speeds were excellent over the local Wi-Fi with flash and JavaScript-heavy pages being handled well. Google Reader, one my personal benchmarks, was slower to display than on the Archos 5 though and this is probably due to not having the latest JavaScript engine. I noted that the browser wasn't Fennec.
I saw a few video playback demos and some embedded YouTube but right now I'm probably not the right person to comment on them. I've had the luxury of 720p and HD YouTube on the Archos Tablet over the last 5 days so I wasn't that impressed. I've seen similar local video playback quality on my Omnia Pro too so perhaps Nokia need to get some better demo videos together. As for video recording I saw a huge improvement over my VGA Nokia N82. At 800×480 the aspect is wide and the content is smooth. I can't really comment on the images I took in the restaurant. They seemed to be on par with the Omnia Pro (dual-LED) but of course, in that scenario, the Xenon flash of the N82 always wins. At least it has a good lens cover. More image testing is needed to see how it matches up to the N82 but I did find out that the camera is not the same as the one you'll find on the excellent and highly light-sensitive N86.
A quick audio test revealed the speakers to be sharper than my Nokia N82. If you like to hear a lot of treble and no bass, this is perfect for you! Actually, the built-in EQ will probably be able to fix that (I'm assuming it has one) and it will be fine for YouTube, podcasts, radio etc. Oh, on the radio front, the N900 does have an FM radio as well as the transmitter. The only reason it's not advertised is because no-one has written the software for it yet!
There were no 3rd party apps on the N900 that I tested this evening so that's pretty much where I finished and where the Maemo Summit starts. The platform is great, will interest developers and creative mobile types but without that software there just won't be enough to get excited about for the average iPhone-aware consumer. Nokia needs to work hard this weekend to seed a burst of development, to keep that momentum going for 6 months and then to work on the task of moving developers, both private and commercial, over to Maemo 6 where again, there needs to be a new device to start the cycle again. Which makes me think about other Maemo devices for 2009 and 2010. I don't think it will happen. The community needs to be focused onto the N900 and Nokia needs to work on hardware for Maemo 6.
I'll be reporting from the Maemo summit over the weekend. Stay tuned here and keep an eye on that middle column for pics and videos that might not get posted as articles until later.