Information is coming through on Google's Chromium OS from a number of sources. (See below.) I've been following the Techcrunch blog and as a mobile-focused end-user, I'm picking up a number of things that turn me off.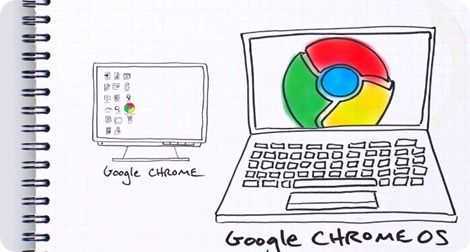 I advise you to check out the two links at the bottom of this article but here are a few pointers.
Available for end users in a year
For OEMs to build into devices
Coming to X86 first then ARM
Limited device support
"Android apps currently will not run on Chrome OS. inch
For devices bigger than netbooks
[Screeching halt!]
Clearly Chromium OS is for high-speed fixed (stationary) connections and not for mobile devices. Device support will be extremely limited so I wouldn't expect this to work with 3G, touchscreens, multi-touch mousepads, fingerprint readers, external screens, local storage, extended buttons or other special features we see on UMPCs without it being re-built especially for each device.
Personally I'm having trouble working out what Google are doing here. Is it to promote HTML5 development? Am I failing to see the long-term play? Are we really going to be using operating systems on our desks that are dumber than the ones on our phones?
The advantages for netbooks users are limited. The license cost advantage will be just $15-$25, the device support will be poor and there will be a million and one re-distributions causing confusion and splintering for Linux.
High-speed javascript processing won't be unique to Chrome. Fast boot won't be unique to Chrome. HTML5 won't be unique to Chrome. Web apps won't be unique to Chrome. What's going to get people to buy a Chromium OS computer? I doubt people will be queuing up for an OS that never needs upgrading.