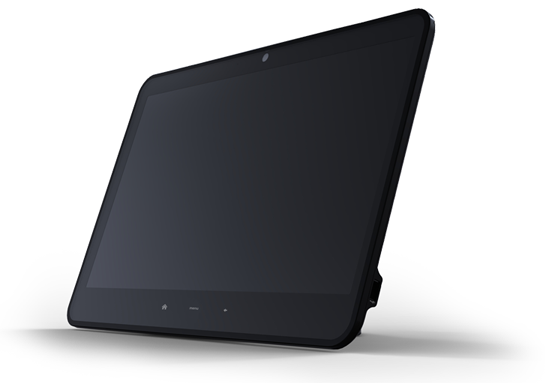 A company called Innovative Convergent Devices has put info up on their website about a new device called the Vega, which purportedly will be an Android 2.0 powered slate device which will come in your choice of size: 7 inch, 11 inch or up to a whooping 15.6 inch.
Check the specs (likely subject to change):
Android OS
7/11/15.6 inch resistive touchscreen at 1366×768
Nvidia Tegra (probably the Tegra 600 or 650, which are both Arm 11)
4 hour battery life
512MB of RAM
512MB of memory (expandable through MicroSD)
Bluetooth and WiFi b/g
Options for 2G or 3G data module
headphone jack and webcam
dual microphones
accelerometer
And one other thing listed on the spec sheet that is rather odd: 262,000 colors (6-bit) which seems sort of low for a device that claims to be usable for HD content.
The press release on IDC's site says that the device will be released through "Tier 1 inch carriers in the US, Europe, Latin America, and the Middle East, which should mean that the device will be subsidized. They are also set to show off a demo unit at this year's CES (Jan 7-10) and hope to launch in the first half of 2010.
There is a lot of talk about the Vega being a "no compromise inch product that consumers really want, however, I don't know about you… but I'd call a slate device with no physical keyboard and a resistive touchscreen just that: a compromise. Your thoughts? Let us know in the comments.