Some of you know that I'm working on a full review of the Archos 5 Internet Tablet. It's turning into a huge project and is taking me way longer than I had planned. The Archos 5 has so many angles that I don't want to miss anything. PMP, PND, Web Tablet, Ereader, gadget, microblogging, set top box etc etc.
To keep you going while you wait, I've uploaded a nice set of photos of the Archos 5. The full set is in the gallery over at UMPCPortal. Click on any of the images below to hop over there.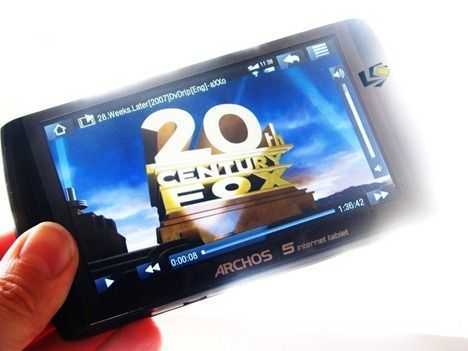 The new set is available here.
Other photos including press photos and random Archos 5 images in the gallery.