Fujitsu have produced, in my opinion, some of the best Ultra Mobile PCs on the market. They focus exactly where they should do. That means high-quality components, usability in multiple scenarios and, of course, productivity.
It looks like the UH900, just announced in a Thai press release, keeps the same focus. My Runcore-upgraded U820 might have just met some serious serious competition.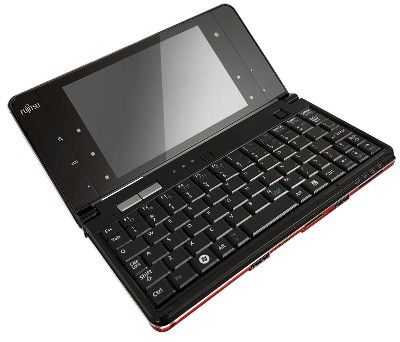 Lots to analyse on this one, when I get the full specs. I've added everything that I can find to the product database. Highlights include multi-touch screen, wider layout, 3.5G, stereo mic, and a button that can 'extend' the battery life up to 3hrs. I guess that's simply locking it down to 800Mhz. We'll see when we get hands on.
Update: Full specs and a price have appeared….
jkkmobile: Meet Fujitsu LifeBook UH900, 5.6 incher UMPC. (Via Netbooked)