AllMyApps, with the support of Intel, have launched a helpful one-click online app installer for small-screen windows devices which looks like it might make a nice stop gap during the wait for the real applications store.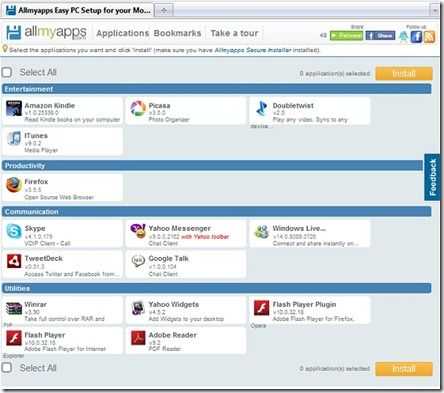 There's no feedback, monetisation, rating or suggestion mechanism here but it's a good first step for new ultra mobile PC and MID users. You install a small application which enables one-click download for any of the available applications. The service currently only supports Windows XP although it could work with Vista and 7. I haven't tested it on those systems.
I've spoken to the developers about feedback and, of course, they'd love to hear from us so may I suggest that you ultra mobile PC users out there propose applications (and improvements) that AllMyApps could add? Lets help the new users. I'll gather up the results and ship them off to AllMyApps.
Remember that there's a Wakoopa ultra mobile PC group that a group of ultra mobile PC users use to monitor ultra mobile PC application usage. I suggest that ultra mobile PC users consider joining up. The tiny tracker runs quietly in the background and really helps us to discover new applications.
Allmyapps are at LeWeb this week too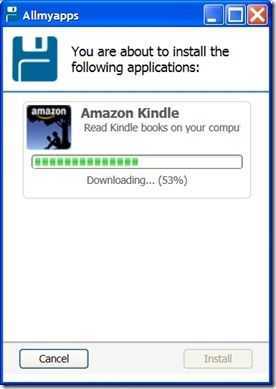 My initial suggestions are:
Twhirl/Seesmic
Foxit Reader
Opera 10.1
WinSCP
Windows Live Gallery, Writer