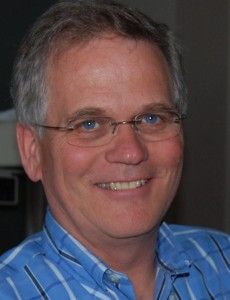 ARM can walk away from CES this year knowing that they and their partners did an excellent job of capturing a large amount of positive press and someone that probably went home very happy indeed was Bob Morris, Director of Mobile Computing at ARM.
I had the pleasure of spending about an hour with Bob where he demonstrated the Mobinnova Beam, highlighted an excelent Morgan Stanley mobile internet report and chit-chatted about some of the announcements, successes and challenges that remain for ARM and it's partners.
He also took 10 minutes to record an audio interview with me where he talks about the 'transition' to mobile internet, the ebook reader explosion and the 'year of tablets.' I ask him how significant the 'smart' device category is to ARM, about the customers confidence in the software layer, the ARM advantage and finally, 'what's coming next.'
Click the embedded player to listen inline or the text link to download the interview.
Related: ARM Platform primer for MIDs in 2010