One of the most interesting sub-segments that has grown out of the netbook craze is the convertible touchscreen format. I've been using one for 8 months and I'm extremely happy with it. The touchscreen really does make a difference to the way you use the device.
After 8 months with the Gigabyte T1028M though, I'm starting to look around to see if there's a significant upgrade possibility. There's the ASUS T101H which should launch at CES. There's the Viliv S10 which should also launch at CES and there's now a third 10 inch device in the Lenovo S10-3t.
Via JKKMobile we learn that the device will have a 10 inch capacitive multitouch screen and a price of $499. Actually I don't believe that price. I think we'll be looking at an entry level model with resistive touchscreen and Windows Home Basic for $499 and then advanced models including SSD, 3G and the capacitive touchscreen for prices up to $600 or even $700.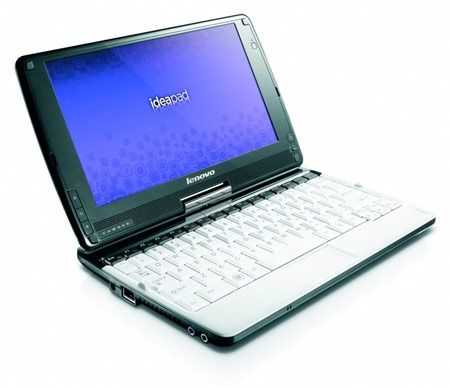 The 'netvertible' will be based on the Pinetrail / N450 platform so lets hope for a fanless design at around 1KG.
Source: GenerationMP3