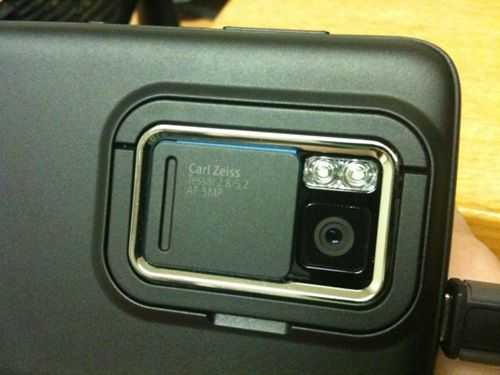 One of the coolest features on the Nokia N900 is the pretty awesome camera. The N900 has an auto-focus 5.0MP camera with a dual-LED flash (with a sliding cover). The optics are by Carl Zeiss which are regarded as being high quality in the world of cameras. I've got several shots taken by the iPhone 3GS's 3.0MP auto-focus camera and put them up against images taken with the N900. You'll see the iPhone's photos on the left and the N900 shots on the right. Be sure to click on the images to get the full-sized photos.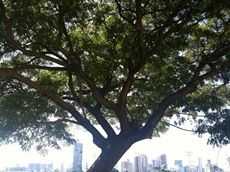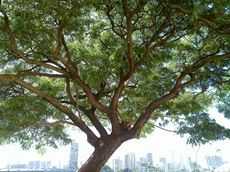 After looking through these images, it is pretty clear to see that the N900's 5.0MP camera takes sharper images than the iPhone's 3.0MP camera, which makes sense of course. Looking very closely though, it would appear as though the N900 also has a better dynamic range than the iPhone. What this means is that the N900 can capture a wider range of dark and light in the same scene than the iPhone can. You may have also heard of this term referred to as contrast ratio. This is apparent in most of these images if you look closely, but it's particularly visible in the photo of the underside of the tree. Much more detail can be seen in the dark regions of the N900's shot than can be seen in the iPhone's. Colors appear to be more accurately represented as well. In the second to last shot of the flowers, the iPhone image seems to have oversaturated colors, whereas the N900 more accurately shows the range of pinks.
The macro mode on the N900 is probably the thing that most impresses me. The N900 has the benefit of having a dedicated hardware camera button which, when pressed down half-way, focuses the camera (with the iPhone you tap on the screen to focus). Turning on the macro-mode on let's you get up-close and personal to objects and let's you capture an impressive level of detail and texture.
A full N900 review is in the works, stay tuned!