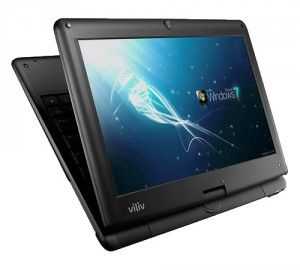 With options for 2.0Ghz Intel Atom CPU, multi-touch, SSD and 3G, a 1366×768 screen, 10 hours of battery life, 1.2KG in weight and a very good looking and well-built form factor, it's no wonder that the Viliv S10 beat the Lenovo S10-t3 and the ASUS T101H to become Laptopmag's best of CES netbook. The question is though, how much will the Viliv S10 cost in fully stacked form?
The S10 is a device I'm watching carefully though and if it turns out to be significantly faster and more usable than the Gigabyte Touchnote i'm using right now, it might be my next laptop.
Viliv tell me that it should launch very soon in South Korea with a follow-up launch in the US in Feb. Full pricing details are still unknown.
Here's a video I made at CES that demonstrates the multi-touch capabilities. I'm still not convinced that multi-touch screen is better than multi-touch mouse pad but i'll have to test it out in tablet mode when we get one for testing here in the next few weeks.