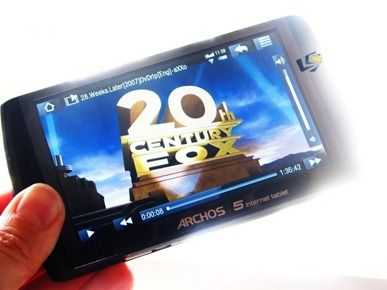 We've just had word from Archos' German PR company that Archos will announce two new Android Tablets at CeBIT.
…wird ARCHOS zwei brandneue kostengünstige Android Tablets, die speziell für den Gebrauch zu Hause designt wurden, vorstellen.
My translation: Archos will introduce two brand new, good value Android Tablets that are specially designed for use in the home.
So we know about the Archos 7 (I'm hearing rumors that the design doesn't follow the same lines as the Archos 5) but what will the other one be? Archos 9 Android Tablet? Will they beat Apple to the 9 inch market?
One down-side to the news is that it looks like we won't see any 3G-enabled tablets being announced.