We had heard that HP were going to unveil a new '3G' device on Monday at MWC and we suspect this is it.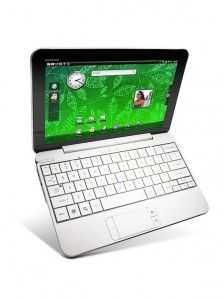 Extended battery life, light weight, touchscreen, 3G and a lower price (or at least some very cheap 'free with data' offers) means this is one for us to check out at MWC. No confirmation on the processing platform yet and clearly there's a question over Android makes a good productive platform. It will be interesting to see if the Google apps are on  this one.
Compaq Airlife 100 puts Android OS, Snapdragon CPU, and an SSD behind 10.1-inch touchscreen — Engadget.