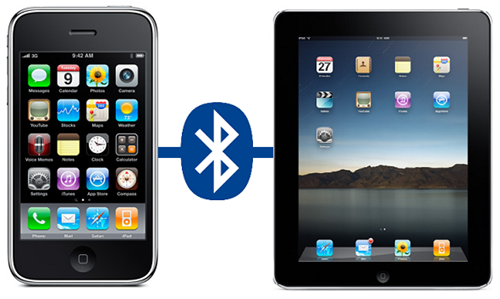 Maybe I haven't been digging deeply enough, but I have seen anyone even mention this annoyance. I'm already a paying iPhone/AT&T customer, and I pay $30/month just for the 3G data component of my cellular bill. In fact, if you are an iPhone user, you are required to have the 3G data plan, which supposedly affords you "unlimited inch data. When you really look at the fine print, unlimited in today's carrier vernacular generally means a 5GB/month cap on data, but still, I'm paying for those 5GBs of data, I should be able to use them as I please, right?
Yet, if I buy a 3G equipped iPad, the only way for me to use the cellular data is to pay an additional $30/month to AT&T, despite the fact that I'm already paying this fee for one device. Shouldn't it make sense to be able to tether from my iPhone to the iPad to share the "unlimited inch data that I already have? Why on earth would someone need to pay for something that is unlimited… twice.
Way back in July of last year, I wrote about why I didn't think it made sense for Apple to launch a tablet with any carrier at all, let alone Verizon as it was rumored at the time. Briefly — in that article I made the point that releasing the tablet with the capability to tether to an iPhone through bluetooth would increase the ability for Apple to market the device to existing iPhone users, instead of asking them to sign up for another plan. I still think this idea makes sense, and Apple may have actually considered it, but in the end AT&T probably wouldn't have any of it as they are major jerks when it comes to tethering.
If you consider the sheer number of iPhones out there, you'll see why it makes a lot more sense from Apple's point of view to allow tethering from an iPhone to an iPad, rather than asking users to sign up for an additional data plan. Apple has sold somewhere in the neighborhood of 42 million iPhone's. Sure, not all of those are in use, but there are a lot of people out there who are already on AT&T with their iPhone and their required $30/month "unlimited inch data plan. I'd say that all of those people are less likely to buy a 3G equipped iPad than someone who is not already paying for a cellular data plan.
If Apple went the tethering route, they could have reversed this situation. Instead of owning an iPhone (and subsequently already paying for a data plan) and being less likely to purchase an iPad because of it, iPhone users would actually be more likely to purchase an iPad because they'd be encouraged through the idea that they could simply tether and use their existing data plan to connect to 3G with their iPad.
If the past is anything to go by, there is a good chance that the ever active iPhone hacking community will figure something out for tethering to the iPad, though an official solution would be much appreciated, and make sense on a number of levels.