Full model details and pricing range is unknown at the moment but we're now one step closer to launch of the Viliv S10 multitouch convertible. Dynamism have put up their pre order page.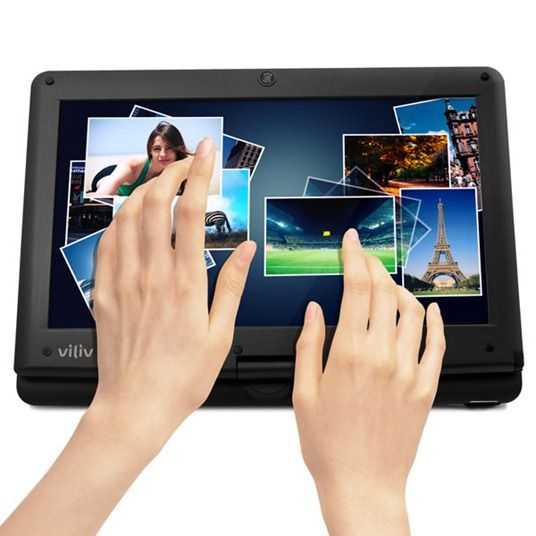 Pricing starts with a 60GB HDD and XP at $699 which appears high for a device that isn't much more than a 10hour version of the Gigabyte Touchnote that I'm using to write this. SSD versions start with a 32GB Windows 7 version and go right up to the 64GB version with the 2.0Ghz CPU and built-in HSDPA. Clearly pricing is going to be much much higher for that version so we're probably looking at the $700 – $1200 range here folks. Lets hope it's a little less at the high end!
As I said, full details aren't known and availability is stated as 'soon' but we have been promised one of the first samples so you can expect an extensive live review session when it turns up here at UMPCPortal.
For a reminder on the specs, a gallery, some videos and related links from around the internet, check out our product information page for the Viliv S10.