Update: Archos 7 Home Tablet information now being tracked in the database.
Slightly disappointing for us this morning is the news that Archos have launched two new tablets but only with basic, very low power CPUs. The Archos 7 Home Tablet and Archos 8, a photo frame will run Android on a basic ARM9 CPU meaning you won't get anything like a fast web experience. One can assume that they've got video playback working and are using their offline YouTube playback technology to get that side of things sorted out but don't expect to be playgin flash games or having a fast UI experience. At 149 Euro though, this is gift-pricing and I can see a ton of people getting one of these for Christmas.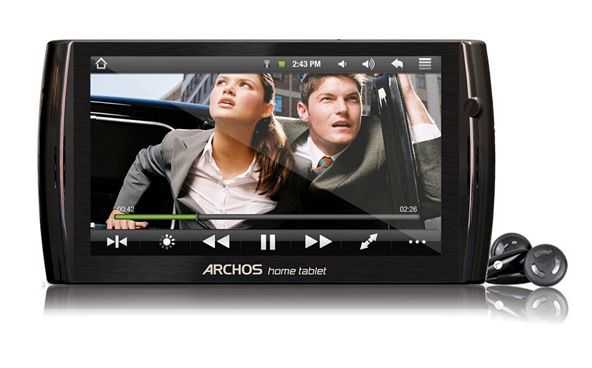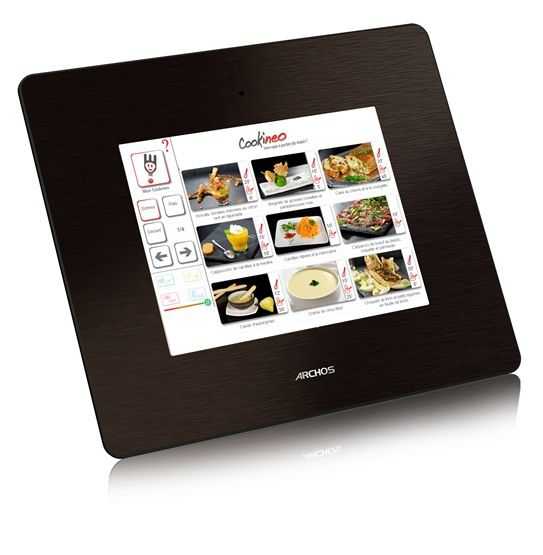 The good news is that Archos have said that a new range of tablets based on ARM Cortex at up to 1Ghz will be coming in the summer with a range of screen sizes from 3 to 10 inch. Excellent news! Let's hope that 3G is in the mix somewhere.
German PR announcement. (translation)
Home Tablet ARCHOS 7
The slim "ARCHOS 7 Home Tablet" features a 7-inch touch screen and is only 12 mm thin. With a weight of about 350 grams, the "Home Tablet ARCHOS 7 is" extremely portable, and thus finds the whole house use.
Thanks to the integrated Wi-Fi can be the "Home Tablet ARCHOS 7" easily connect to your home network, while the USB connection provides for fast data transfer from PC, digital camera or other digital devices.
The "Home Tablet ARCHOS 7" has a low power consumption and therefore provides a battery life of 7 hours for video playback and 44 hours of music playback.
From April 2010 the "Archos will be 7 Home Tablet" in memory sizes of 2 GB and 8 GB for a suggested retail price of 149 euros or 179 euros available.
ARCHOS 8 Home Tablet ARCHOS 8 Home Tablet
With a large 8-inch touch screen makes the "ARCHOS 8 Home Tablet" primarily for surfing the Internet for web services and video playback.
With only 12 mm in height and less than 400 grams of weight, is the "ARCHOS 8" a product that can be used as a digital picture frame and as a mobile video player or Internet browser.
The "ARCHOS 8 Home Tablet" will be available from May 2010 with 4 GB to a suggested retail price of 149 euros.