You wouldn't want to be left up the creak without this now would you!
EviGroup launched the Evigroup Pad last October and have been busy since then to try and improve on the design. The result is a multitouch, SSD-capable version called the 'Paddle.'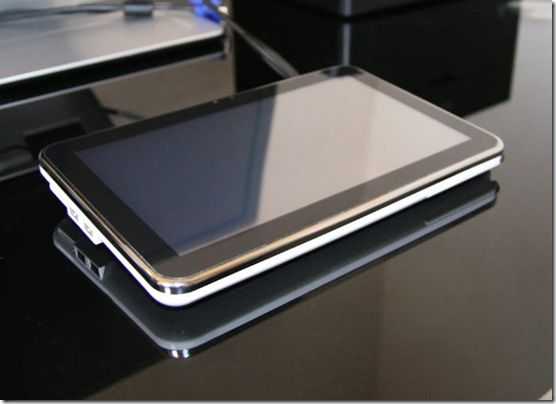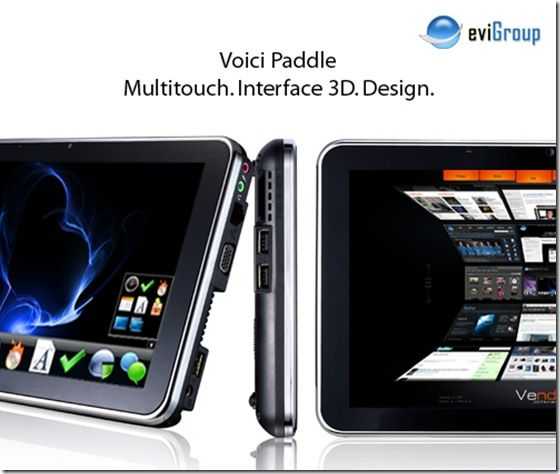 Available for 699 Euro (estimated April to June availability) the Paddle will come with a new software layer called 'Scale' (see video below) which promises to make organising and viewing your documents and media a lot easier. Certainly a large touchscreen helps to get a good overview like this so we'll be interested to see exactly how well it is implemented come launch time.
Other improvements include an optional Wifi antenna (great for stealing the Wifi from others in press conferences!!) and discreet positioning of microphone and web cam. Battery capacity is unknown at this stage but we're suspecting the battery can't be more than 25-30wh meaning 3-4hrs max battery life on this 1.6Ghz Intel Atom / Windows 7 HP platform.
Clearly this is going to compete head-to-head with devices like the Archos 9 and the Netbook Navigator Nav 9 but you'll also have to consider the ASUS T91 MT and slightly heavier ASUS EeePC T101 MT, Lenovo S10-3T and  and Viliv S10 which include a keyboard for much the same price.
Evigroup Blog (French) (Translation)