We've had a few hands-on sessions with the Hanvon Tablet at IDF and CES and found it to be an interesting device that works smoothly and productively. The 1.6Ghz Menlow platform seemed to provide good performance. There have been hints that there's a second version though and JKK managed to uncover it today by visiting the Hanvon booth at CeBIT. It's the BC10C built on the Intel Celeron 1.3Ghz ULV743 CPU, an expensive but powerful CPU.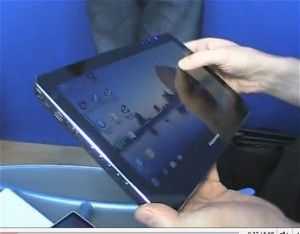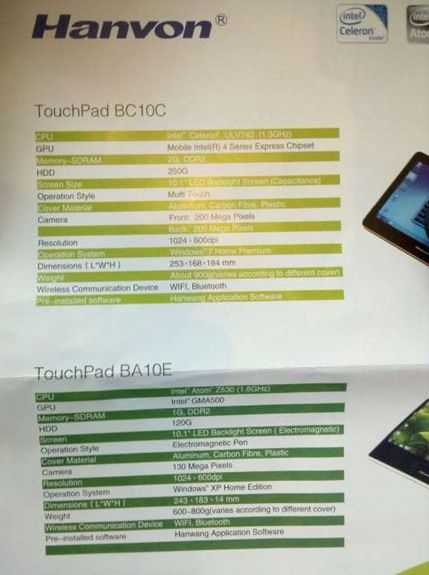 Image via Twitpic
The BC10C includes 2GB RAM, 10 inch multitouch capacative screen, 250GB HDD, 2 x 2Mp webcams and has a weight of only 900gm.
JKK spoke to us earlier on a MeetMobility update (embedded below) and has produced a demo video too; also embedded below.
As for the price points, JKK is quoting 500-600 Euros for the BA10E and 600-700 for the BC10C. I get the feeling that the BC10C will be more expensive than 600-700 Euros based on the costs of the parts in it but let's wait and see. Maybe Hanvon are looking to make a big splash with these two devices when they launch.