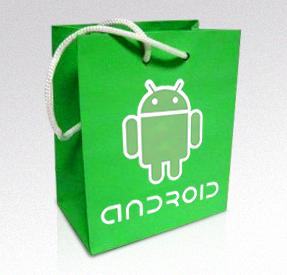 I've just read a great article by K T Bradford on Laptopmag. It adds some input to thoughts I've been airing for a while now and it's extremely important for the consumer tablet, mid and umpc market. The simple fact is that all those Android tablets out there that you see popping up at CES, MWC and CeBIT are built on the open-source version of Android. That's very different to what you find on smartphones in one very important way – Market.
As we've seen through analysis of the Compaq Airlife (Article: Social Netbooks) there's a lot of potential for ARM-based devices if they address these four points.
1 – Point of  Sale
2 – Always on
3 – Location and social networking
4 – Dynamic User interfaces
The simple fact is that without Google's market and despite the efforts of 3rd party marketplaces, the device isn't a point of sale and it won't attract content and applications. This back-office is critical and will drive the succesful products out in the consumer market..
The opportunity is there right now for Google. There are OED's all over the world wanting to lever that Google and Android brand to bring devices into the market and Google appears to be keeping the door closed. Read through the Laptopmag article and you'll find quotes from Entourage and Archos descibing how Google said no. I've heard it from other manufacturers too.  Some are staying positive and saying that it's going to happen soon ('Version 2.2' everyone says) and yet, there's not even a hint of movement by Google.
The strange thing is that Google have talked about using Chrome for 10″+ devices and that leaves a huge gap in the middle.
If Google don't move quickly they will have a huge problem on their hands with Meego. Intel and Nokia already have stores in place for this platform and it's going to be rolling out exactly into the space where Google is holding back. If Gartner are right and this market explodes, Google will be left standing and will have to work very hard to catch up. I have no doubt that they could catch up but how much is it going to cost them to tempt the developers back from the 100million netbooks and multi-million smartphones and MID devices that MeeGo could roll out on in the next few years?