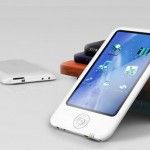 While Shanzai.com seem to be fairly upbeat about this 7 inch touchscreen (resistive it appears) tablet, I'm not so sure. I had the same reservations about the Camangi Webstation (which turned out to be less than exciting) and I have the same reservations about the Archos 7 tablet. I've experienced it with the SmartQ7 tablet too. The reason is that we're looking at an Android device built on a processing architecture that pre-dates even the first Android phones.
Via's WonderMedia platform might be cheap, but with its ARM9 architecture core it's going to be less than exciting when it comes to web browsing and many other CPU-intensive applications.
Come on Asia. Get some ARMv7/Cortex cores in those tablets instead of aiming for the lowest possible price. $100 might be cheap but if it's good for nothing, what's the point?
Source: Shanzai.