Update: All press conference info in a blog post here.
The mysteries of the Neofonie WePad tablet [information, article] will be revealed in just a short while. Android, X86, Marketplace, AIR, battery life, etc, etc, etc. All those questions will be answered later today by Meet:Mobility partner in crime, Sascha over at Netbooknews. I'll be staying in touch with him monitoring his German and English content and summarizing here later. Jeff Jarvis (@jeffjarvis Journalist, author, Android-interested) is also there and as someone who sent back his iPad, I'm interested to see what he thinks
.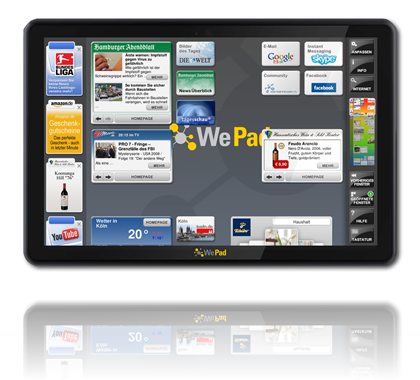 Chance of a 'Wow' this afternoon: About 30% if you ask me!
Press conference starts at 1630 GMT+2 (2.5hrs from this post)