Highlighting the care that carriers will have to take over positioning MIDs, tablets, ereaders and other internet-connected devices is the Dell Streak (AKA Dell Mini 5) launch at 02 UK today.
Early this June the Dell Streak will be available across the UK at O2 stores, O2.co.uk, The Carphone Warehouse, and later in the month at Dell.co.uk. Pricing and data plans for the UK will be announced by O2 ahead of availability. Later this summer, Dell plans to make Streak available in the U.S.
Dell have previously said that a Wifi-only version will also be available via their stores.
Carphone Warehouse says: "Dell Streak: our very first tablet" and teases "A brand new range of Tablets is coming soon to The Carphone Warehouse, starting with the brilliant Dell Streak. "
Dell says: "DELL STREAK TABLET ENTICES PEOPLE TO WATCH, SURF, CONNECT, LISTEN, AND PLAY ON 5″ OF POWER AND PORTABILITY"
A lot of people are questioning the use of Android 1.6 but we have to remember that the Dell Streak project was started over a year ago and that an over-the-air update will be available later in the year. It will include Android 2.2 and Flash 10.1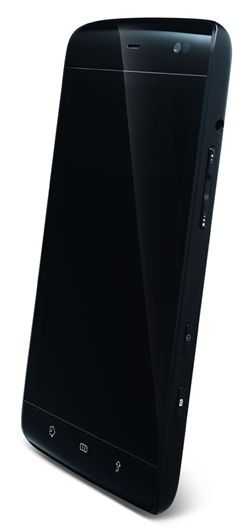 The big question is, will people buy this as a primary phone? Naturally there will be some that are happy with that and I have to say that given my data-centric usage profile (I use voice capabilities less than once per day) it would probably work for me too but unless the Streak is priced at a bargain-bucket level, which I doubt, it will stay with that niche of primary users and a secondary, iPad-like, community of users that want a casual, secondary internet tablet device.
Personally, I'm loving the look and specifications of the Streak. I'd kill for a Streak Pro with slider keyboard and double battery life (my ideal 'Carrypad') but this is about as good as it's going to get in the 'one-handed mobile internet device' category for now. How do you feel about it?
Via Engadget.
Key Features:
Integrated Google Maps™ with turn-by-turn navigation, street and satellite views. [Note: Don't expect navigation in the rest of Europe – Chippy]
A full screen browsing experience with a 5-inch capacitive multi-touch WVGA display
Easily integrated social media apps: Twitter™, Facebook, YouTube
High resolution 5 MP camera, VGA front facing camera, removable battery, built-in Wi-Fi, 3G and Bluetooth connectivity options
2GB* of internal dedicated storage provides plenty of space to access and download Google Android Market's many options
Packaged with cushions made from 100 percent sustainable, compostable bamboo
Specifications:
Android platform complete with Android Market and Dell user interface enhancements
ARM-based Processor: Qualcomm's powerful and efficient Snapdragon chipset and software platform with integrated 1GHz processor
3G + WiFi + Bluetooth
UMTS / GPRS / EDGE class 12 GSM radio with link speeds of up to HSDPA 7.2 Mbps* / HSDPA
5 MP autofocus camera with dual LED flash. Easy point, shoot, and uploads to YouTube, Flickr, Facebook and more
User accessible Micro SD expandable memory available up to 32 GB*. Store up to 42 movies* or 32,000 photos*, or 16,000 songs* with 32GB* Micro SD
More specifications and links to Dell Streak news, reviews here on our Dell Streak tracking page.