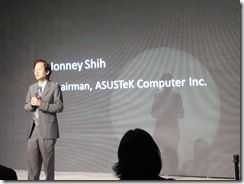 15:22 Jonney Shih on stage talking about gaming…hold you horses for a few minutes!
We've just been handed the images of the devices. (Thanks Netbooknews)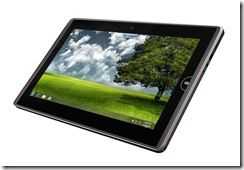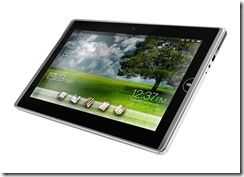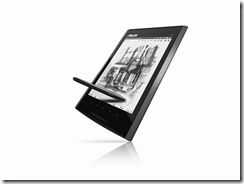 15:32 Still waiting for that tablet 'news.'  The 12" Eee Pad looks rather huge. Comes with a docking station apparently. 10 hours battery life (It's going to be heavy!)
See scans of press pack in previous post.
15:43 Still waiting. The Garmin A10 smartphone is now on the screen so we should be up next.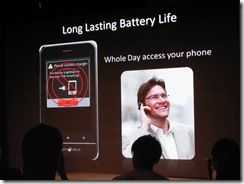 15:47 Here we go… Jonney talks about innovations around the Eee PC brand/ Lots of talk about 'humans' and 'life'
Surprise ASUS just launched an app store based on Intel's AppUp architecture.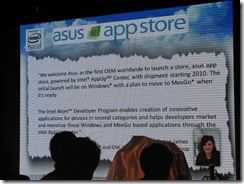 This is important for Intel as it means AppUp will be pre-installed. This is  great news for Intel.
15:55 Here comes the tablet news . EP121 with docking station.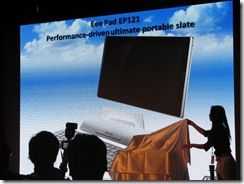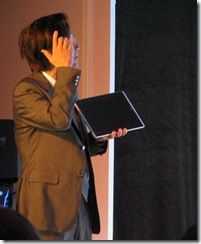 EeePC 101TC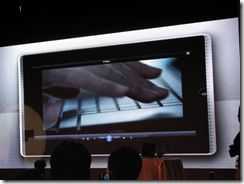 Eee Tablet: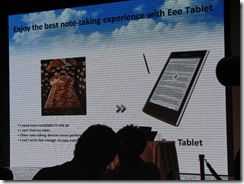 OK. Winding down here. We'll try and get some hands on after the conference but there are some real wolves in here!
End of post.