In a Webcast (still ongoing) by Intel today, Mooly Eden has  just presented Intel's processor range for ultra-thin laptops.
Based on Nehalem, products will include Intel Turbo technology that will allow cores to run up to thermal limits based on live measurements.
The U3400 (1Ghz Celeron) , U5400 (1.2Ghz Pentium) could be interesting for high-end UMPCs although Mooly talked about 17W TDP in his presentation. Remember that the parts are relatively expensive too. Mainly though, this is a product range for stylish laptops…
Update: In the Q&A, Mooly mentioned that Intel will disclose and discuss new silicon for the tablet space.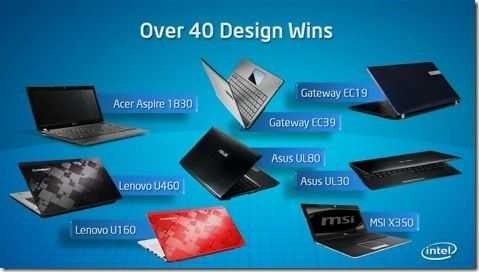 Press release is not yet available but there's an ultrathin press kit here.
News about the 'Tablet' silicon revealed in the Q&A can be found here.