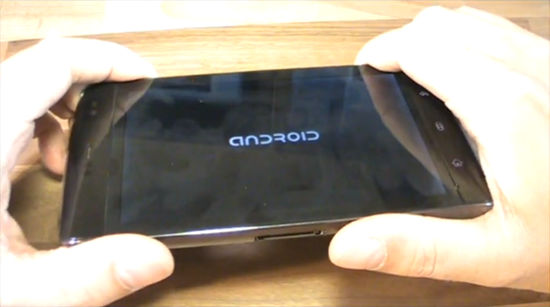 Jkk seems to have gotten his hands on the official European version of the Dell Streak [Portal page] (aka the Dell Mini 5) which launches soon in Europe. He has a thorough 24 minute video walkthrough with the device which you can find over at his site.
A few notes about the device from Jkk:
– I would like it to have a kick stand on it

– Dell UI is ok but I think I still would go with standard Android

– It should have a micro usb port for charging.. I hate carrying custom cables

– Waiting for Android 2.2 will feel looooong.

– Battery life seems better than I thought.. more testing needed..
And a few thoughts of my own after watching his walkthrough:
Headphone jack position couldn't be worse. The device is already very big, if people are expected to walk around with the Dell Streak in their pocket, having a headphone jack stick out the side of the device while in the pocket will be very annoying.
The fact that the Dell Streak is only running Android 1.6 is really disappointing. This is what happens when you take months and months and months to get a product to market. Presumably it'll get Android 2.2 eventually, but that won't happen until Dell gets around to integrating their custom Android interface into 2.2, then deploying it to customers. The sad part is that the Dell Streak is as a disadvantage out of the gate, simply because it isn't running the latest firmware.